So after purchasing another set of Alpina's for the X5 the current alloys/tyres need to go to a new home.
They are light and strong and personally think they suit the E53/E70/71.
They're 20x10 and 20x10.5 with Goodyear fronts and Michelin rear tyres in standard sizes.
They're currently in gunmetal with mirror face so have corroded being diamon cut and have been curbed unfortunately too.
However I will be getting them refurbed prior to sale so the new owner can specify a colour if they wish too.
The tyres have even wear and approx 5-6mm on all of them.
They will come with the appropriate spigot rings to fit each of the X5 / X6 hubs.
I'm looking at £800 with collection from Wolverhampton but can arrange to meet up within reason.
Pic of when they were first fitted but as can WhatsApp current pics if needed.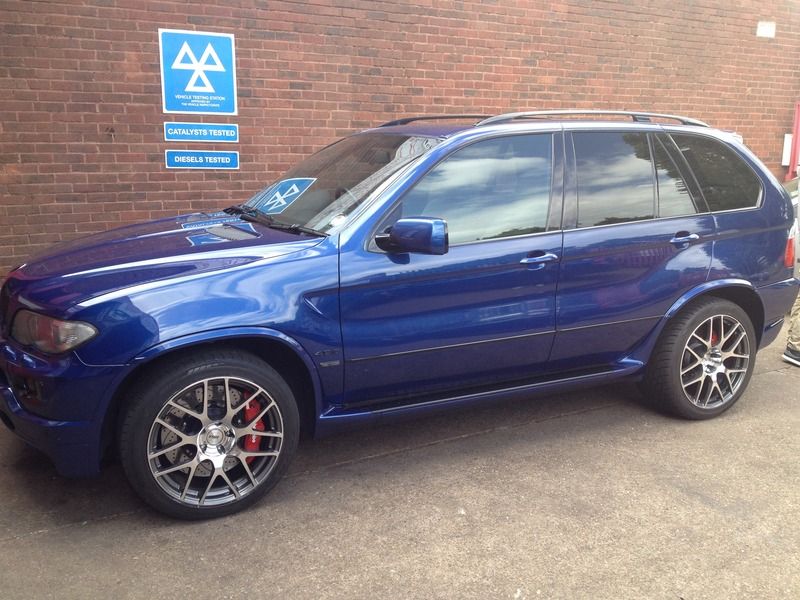 Thanks,
Raj